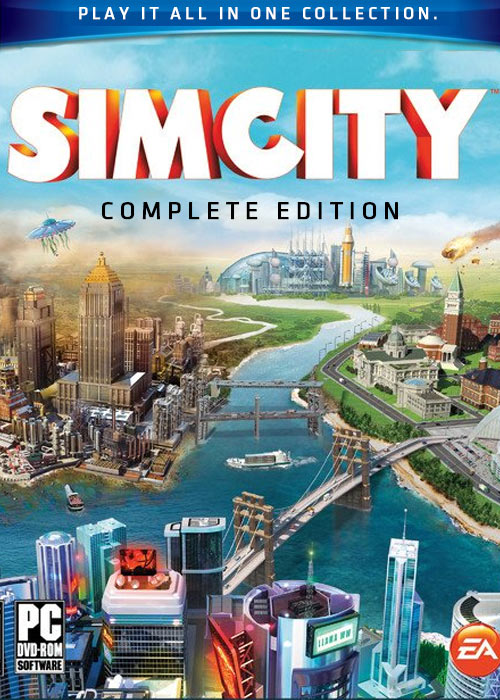 SimCity Complete Edition Origin CD Key
Platform:

Region:
Stock: In Stock
Quantity:
Product Description
Experience the newest version of SimCity - the greatest city-simulator of all time. This collection is packed with an expanded core game, the SimCity: Cities of Tomorrow expansion pack, and the Amusement Park, Airship, French, British and German City sets.
Create the city you desire and make choices that will shape your city and the Sims in it. Focus on industry, or consumerism and your economy will soar – but at the expense of your Sims' health as pollution spreads. Implement green technology and improve your Sims' lives while risking higher taxes and unemployment. The choice is yours. This content was copied from https://www.g2a.com/simcity-complete-edition-origin-key-global-i10000005587002. It is protected by copyright, all rights reserved. If you want to use it, you are obligated to leave the link to the original source.

It just works without problems:
I won that key as giveaway prize. I activated in Origin website and it is activated till right now! It's working, I didn't faced any problem to activate and play the game...

Really cool game and even better with almost all DLCs:
This is the complete edition, it has almost all the DLCs, which makes the game even better... I do like to watch videos for Cities: Skylines, but this game is as good as Cities Skylines! You won't be disappointed playing it with a lot of DLCs! So it worths a lot, it's much more cheaper than the official site, so, don't be worry and enjoy that really good game!!

If you face any problem, you can contact Live Chat or Facebook (the last one helped me with other keys)
Write a Review
This product can't be purchased in your country. Please choose other products.
The programe has been failed submitted to the system
The programe has been successfully submitted to the system